brühl | morning dew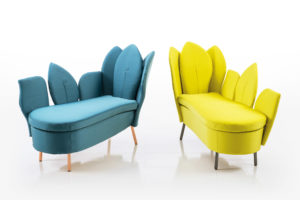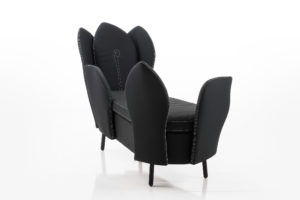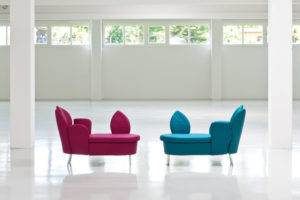 morning dew
Design Kati Meyer-Brühl
The chaise longue morning dew is optionally fitted with three petal-shaped segments at the sides which can be moved around the seat using the concealed rail, enabling you to find the most comfortable spot. Placing the segments in a row turns the chaise longue into a striking sofa. Alternatively, the chaise longue is fitted with one additional fixed rest element at the side. Here: chaise longue and armchair morning dew in black and white, both with contrasting seams. With stool and tray from the les copains range.




brühl | mosspink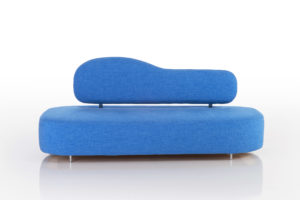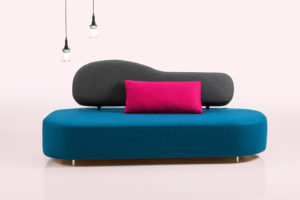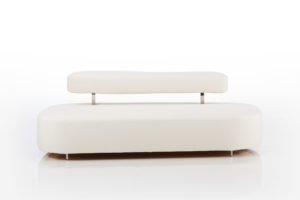 mosspink
Design Kati Meyer-Brühl
Colourful composition of mosspink flow in blue, pink and anthracite. The open, organic shape and a flexible backrest allow for numerous seating, relaxing or lying positions. Removable covers.




brühl | roro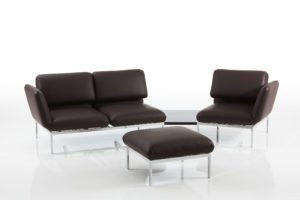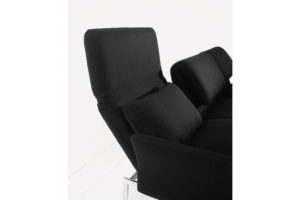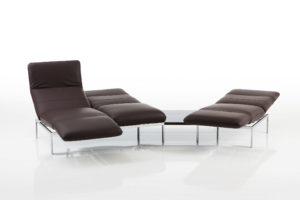 roro
Design Roland Meyer-Brühl
Linear lightness whatever the position. roro-medium and roro-small individual chairs or lounge chairs provide compact dimensions and numerous extremely comfortable sitting, reclining and lying positions. Here: individual chair roro-medium in lounging position. The chairs are fitted with removable fabric or leather covers and with a base frame in chrome or black chrome.




brühl | tam
Casually charming recamier, confidently stylish design as well as function. An oasis of leisure time calm. Back- and armrests fully adjustable, beautifully soft upholstery, generously-sized side cushion, removable covers made of cotton mix fabric and mobile with castors on head end. Feet and castors optionally in chrome or wood.




brühl | jerry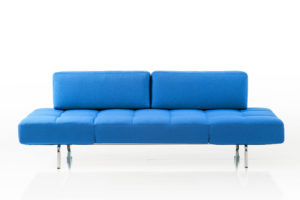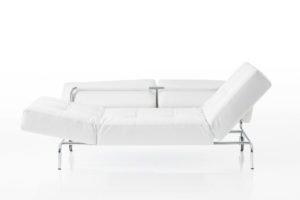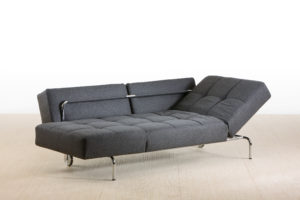 jerry
Design Roland Meyer-Brühl
jerry is an airy, luxuriously quilted lounger sofa, in leather or textile, with two striking, movable back cushions and a delicate chrome base frame. Sophisticated transformation functions provide first-class comfort.




brühl | easy pieces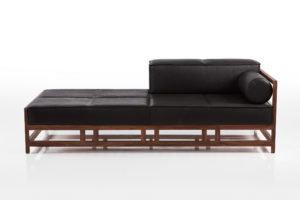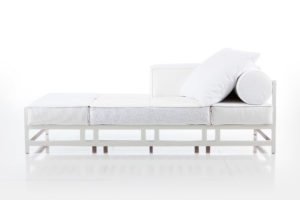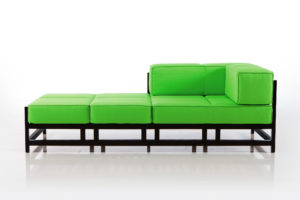 easy pieces
Design Kati Meyer-Brühl
Sustainable aesthetics: recamier easy pieces plain with removable covers in premium open-pored leather. Cushions rest on a base frame made from solid wood.




brühl | moule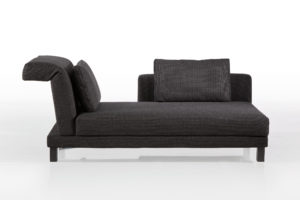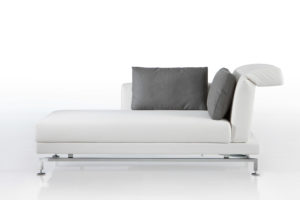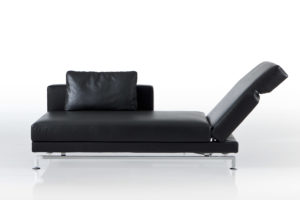 moule
Design Roland Meyer-Brühl
The moule recamier – with a side rest element either on the left or on the right – offers a wide choice of interesting positions. The flexible back element can be pulled up to convert into the high back position or lowered down completely. The movable side element serves as an armrest or a second backrest. Additional loose cushions soften the overall design. With a graceful base frame in matte chrome or with a wooden base frame. Removable covers in fabric or leather.




brühl | tomo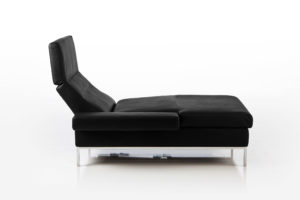 tomo
Design Roland Meyer-Brühl
The tomo longchair is a perfect yet versatile accent piece. An adjustable armrest, a backrest allowing for upright or tilted positions and soft leather covers make it inimitably comfortable. With a graceful chrome base frame. Width: 82 or 97 cm. Side element: a.