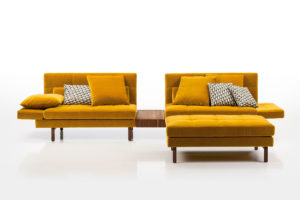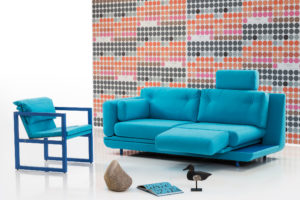 History
Brühl – manufactured since 1948
The family business Brühl was established in 1948 as a mattress and upholstery manufacture. From 1971 on, a new production hall and office building was constructed. The structure is harmoniously integrated into the surrounding countryside and houses a modern and particularly eco-friendly production.
Brühl focusses on the manufacture of sustainable, premium-quality seating concepts rendered in a unique and distinctive design. The company is aligned to both social and ecological requirements and translates these into contemporary, innovative, and versatile seating furniture.
Philosophy
As a manufacturer of premium goods, we combine design appreciation and enthusiasm with socially and ecologically sustainable action. We believe we are tasked with precisely observing people's lifestyles. The broad diversity spurs us on to create new designs – in unusual shapes that will stand the test of time. This consistent focus on people and the environment results in a culture of diversity and responsibility that makes brühl stand out from other successful international high-end brands. On the basis of unambiguous concepts and clear-cut lines, we produce modern, surprising creations that have their own personal, appealing characters. Whether attitude, poem, grace, muskat, easy pieces, mosspink, roro, jerry, visavis or the magnat range, developed by the recently deceased designer Erik Magnussen 20 years ago for Brühl and reintroduced now. Each of the over 30 different ranges presents its own particular solution to dynamically changing lifestyle patterns. Conversion functions, for example, or modular units ensure that the designs can be used in many different ways. Many of the designs feature removable, for the most part washable, covers that allow customers to give the pieces a new look whilst retaining the durable base. Ideas such as these not only offer a customer-focused additional value, they are also extremely environmentally-friendly due to the long product life and the conservation of natural resources.
Because – as former bank manager and climate activist Pavan Sukhdev has once said – we simply cannot continue to develop products that inherently become superfluous and will inevitably have to be replaced almost as soon as they have hit the market.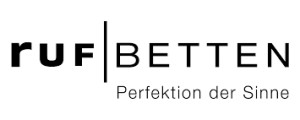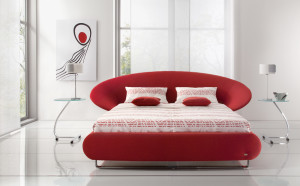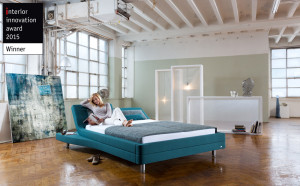 Perfection of the senses.
Let the day fade out in an atmosphere of total relaxation, and look forward to a refreshing night – a bed from RUF is much more than just a space for sleeping. It is your totally personal feel-good oasis, a place of retreat for body and mind – a place where you can replenish your forces for the challenges of everyday. That and nothing less is what you expect of our products. And this is why we offer you much more than just a bed, more than just a unique design. We know that a high standard of sleeping comfort embracing many aspects is essential if your are to get a sound and healthy sleep – comfort that we always consider systematically in relation to your individual requirements. Sleeping comfort we always tailor precisely to your individual needs. Box spring inside or outside, modern or classic, triple comfort or vents integrated inmore about beds are just a few examples from our extensive range.
Be inspired by design ideas with clever functional solutions, individual diversity and unique comfort options. We have some 300 different designs and qualities – currently the largest selection on the market – for complete design freedom and maximum individuality.
With high quality craftsmanship and attention to detail we make your dream bed especially for you – at our Rastatt production site in the heart of Baden-Württemberg. Every bed is unique of course! Tested quality made in Germany, with numerous international design prizes and awards from independent institutes.
Sophistication made in Germany.
RUF | Betten – our brand name stands for German branded quality, made in Rastatt/Baden-Württemberg. The company's trained and highly skilled employees sees to that. Furthermore, our own quality management system with high safety standards and close co-operation with the Deutsche Gütegemeinschaft Möbel guarantee a consistently high level of quality.
Then there is our precise manual work, combined with the latest technologies. So you can be sure that you will receive only top quality products on the very highest level. This is also guaranteed by our constant final checks – because only products that we today deem to be "very good" will be in your bedroom tomorrow.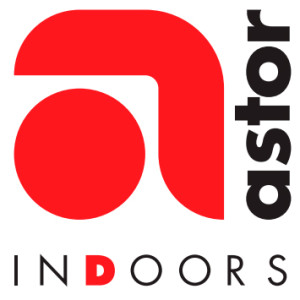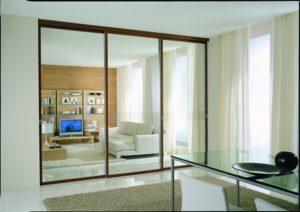 Astor Mobili is a company that can take advantage of some of the most modern production facilities available, specialized in wooden, aluminium or lacquered interior doors and in home furnishings.
Since 1961, it focuses its attention on details and the pursuit of elegance in the furnishing, working with passion and master craftsmanship. More than 50 years of success and continuing growth, with new and concrete experiences, that arose thanks to creativity, passion and a continuous research for a higher and higher quality. Astor Mobili is well established, both in Italy and abroad, thanks to lines and collections always up-to-date, structured and with a significant attention towards new markets trends.
Here, a stand out creativity, a correct interpretation of market trends, a careful quality control and the most modern production technologies are combined with a craft taste: for decades, Astor Mobili has based its growth and success on these key pillars, becoming a benchmark in the furniture industry.
The entire production cycle takes place in our plants, where highly skilled staff manages and monitors all manifacturing processes, starting from the essence selection till the assembly and the shipping of the finished product. Our high standards are guaranteed, on one hand, by the quality of the raw materials we use, while on the other by controls carried out during each production cycle step.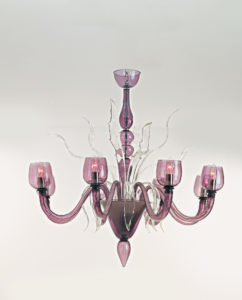 Arte di Murano was born in 1986 from the dream of Alfonso Morgillo, a young entrepreneur and the current president of the company. Over the years, through a constant search in the glasswork technique and through a business culture based on receiving and favouring the taste of customers, the brand has reached a big prestige. The company proposes on the market a large range of highly differentiated and exclusively handmade products: fancy goods, lighting systems, trinkets jewelry, bombonni and mirrors are part of the original portfolio of Arte di Murano. Now the firm is permanently increasing and collecting world-wide visibility, thanks to its presence at the most important exhibitions and to a large and efficient commercial net. The main purpose of the company is to create high quality personalized products, satisfying requirements of our customers, with experience and tradition, joined to the desire of innovation and experimentation.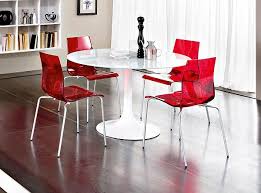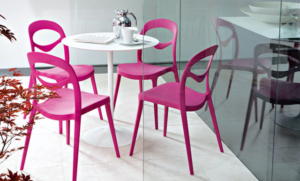 25 YEARS OF HISTORY, INNOVATION AND BRAND
2014 marks a historic accomplishment for Domitalia, which has reached ever since 25 years of activity, filled with great productive and business successes, marked by innovation, style, comfort and internationalisation. Since 1989, thanks to Alessandro Ferluga's and his partners' vision, Domitalia has faced a quarter of a century, becoming one of the global players in the furniture world. Always specialized in chairs, tables and furniture accessories, for domestic and contract use, Domitalia stands out for great productive flexibility and thanks to constant investments in research and development it is able to present models of innovative shapes and strictly made in Italy. Its collections are conceived for households and for areas creatively open to new trends with a significant international vocation.
A global player thanks to a vast network of wholesalers and dealers in addition to its own branch office in Florida.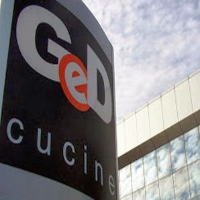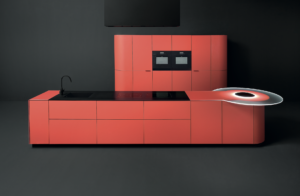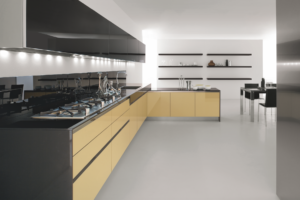 The story of GeD Arredamenti began in 1969 in Biancade near Treviso, which has traditionally been a centre of furniture production. The company has developed and established itself thanks to the insight and determination of the founder Giuseppe Dolfo, not to mention his ability to consciously represent and express the essential blend of tradition and modernity in the products that he has conceived over time. GeD Arredamenti shows great respect for its customers and the users of its products by placing the utmost importance on the content and the substance of the materials, especially natural wood. It is a key, intrinsic part of GeD Arredamenti's furniture not only because of its history and tradition, but also because of its renowned durability and reusability over time. A number of types of wood are used in the joinery department, including Ash and Oak. The trees come from monitored reforestation areas. Once they have been seasoned, they are cut and processed in a largely integrated procedure. In addition to an ideal pairing of form and function, the focus of GeD Arredamenti's design research is on a stylistic dimension that is contemporary but not faddish. There is no room for extravagance or passing fashions in the timeless look that is put together in the same way as the products: it is made to last over the years, standing the test of changing tastes as well as wear and tear. The design approach is based on the "classically trendy" concept: a stylistic and fundamentally philosophical outlook developed by GeD Arredamenti that influenced the market by opening up new horizons for home and kitchen furniture design, while also giving GeD Arredamenti an established and recognizable identity.GeD Arredamenti's products have a clear character which is based on the quality of the contents and the containers, as well as on materials such as wood, stone, steel and glass. It is a character built on reliability, durable products, the right balance between form and function, and respect for the customers, the users and the environment.
GeD cucine is a trademark of GeD Arredamenti Srl.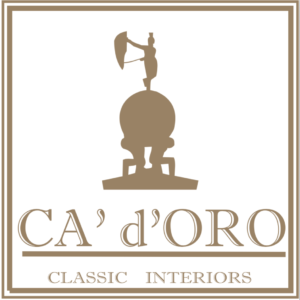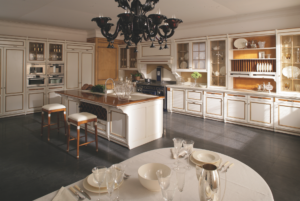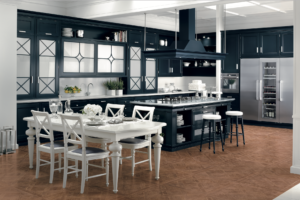 Ca' d'oro was created in 2006 and represents the point where the history of "kitchen furniture" and "classic furniture" meet the desire to make a "classic, timeless" product, incorporating all the craftsmanship of italian tradition in which the ancient cabinetmaker's art has been passed down for generations.
Ca' d'oro passes on these values through the care that has been taken in selecting the solid ash and lime wood, which are the true soul of every single piece. This product also expresses its great value through the colour plus the finish achieved in the most traditional ways of the past; the use of shellac, lithopone, fish glue and sandrac (necessary basic products) ensures good surface protection and an even finish. Luciano dal bello has designed and painted the collections for the "casa di ca' d'oro" – a home that tells us of his childhood through the doorway of his memories: the colours of nature, the fruit trees, the intense fragrance of beeswax and the smell of wood coming from the varnished furniture. Love has gone into the design of ca' d'oro, while the craftsmanship and care taken over its magnificent details transform the design into furniture with a high emotional value and classic beauty. There are pieces of furniture that are a dream and can no longer be found; ca' d'oro reconstructs them with infinite care, faithful to timeless values so as to be able to hand them down to the persons we love.